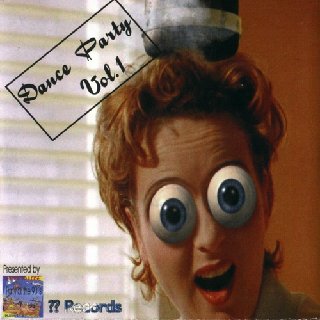 Dance Party 01
Mix Of The Millenium:
Intro
Dance Party 1:
Avancanda – Go!
Babe – My Little Baby Boy
Brooklyn Bounce – Back 2 The Old School
Miss Peppermind – Let Me Hear The DJ
D.O.N.S. – Ritmo Infernal
Sara – Time Of Change
DJ Cerla – Floorfilla Anthem II
Lightforce – Eternity
B-Charme – This Is My World
Opus 808 feat. Taome – Don't Turn Away
Da Kluppkings – Don't Stop
Jump & Joy – Let's Roll I Like It
Vengaboys – Kiss
DJ Cerla – Floorfilla Anthem
Secilia – As Good As You
SM Trax – Work This Pussy
Mr. John – Take Me Away
The Space Brothers – Heaven Will Come
Sequential One – Dreams
Wienna – Little Angels
Aquagen – Ihr Seid So Leise
Radiorama – More Time
Rollergirl – Love U More
Blackbox – Right On Time
Mr. X & Mr. Y – What's Up At The Brotherfront
Junkfood Junkies – Funky Horns
Sash! – Adelante
New System – Angel Guy
Kangaroo – Promises
Brooklyn Bounce – Funk You
Mythos 'N' DJ Cosmo – Send Me An Angel
Milk Inc. – Cosmic Love
Supercar – Tonite
Dina Ross – Not Over You Yet
Ann Lee – Voices
Plastica – Do It To Me
Eiffel 65 feat. Kim Lucas – All I Really Want
Alexia – Happy
Cypress Hill vs. Jason Nevins – Insane In The Brain '99
Blue Nature vs. Natalie – I Won't Let You Down
Jason Nevins vs. Fast Eddie – Throw Your Hands Up
Triple X – Feel The Same
Tina Turner – When The Heartache Is Over
Transmission from Euroheaven:
Intro
Consillio – Take My Heart
J.K. – Deep In The Night
Sundee – Fiesta Rhythm
Anngelica – Bridge Over Troubled Water
Tatjana – Crazy Way About You
Chill Out Zone Überraschungs Pack:
Enigma
Red Velvet – Lady Don't Cry
Chloe – Material Girl
M Cee T. feat. Mac Doof – Ihre Bestellung Bitte?
Reset – Get Me
Dance Party 02
Dance Party:
Intro
Shahin & Simon – The Rebel
666 – Bomba
Fun 2 You – My Litte Flowers
Phenomenia – Who Is Elvis '99
SQ1 – Imagination
Klubbheads – Release The Presure
The Tempererfeat. Maya – Hammer To Rhe Heart
Ken Lazio & Jenny – Love Things
MC Bass – Louder
Tank – Can You Feel The Bass
Gigi D Agostino – Bla Bla Bla
Tonique – I Don't Wanna Be Your Baby
DJ Quicksilver – Boing
Heartclub feat. Angelica – Baby Forever
Mr. X & Mr. Y – Viva La Revolucion
DJ Bobo – Together
2 Unlimited – Be Free Tonight
Roxette – Stars
Alexia – Let The Music Play
Pulsedriver- Kiss That Sound
Vengaboys – Superfly Slick Dick
Moloko – Sing It Back
Wamdue Project – King Of My Castle
Emmie – More Than This
Modern Talking – Sexy Sexy Lover
Yamboo – Fiesta De La Noche
Jennifer Lopez – Waiting For Tonight
Earth, Wind & Fire vs. Phats – September
Mr. President – Give A Little Love
Chicane – Saltwater
Madonna – Beautiful Stranger
Black & White Brothers – World Wide Party
Bob Marley vs. Funkstar Deluxe – Sun Is Shining
Golden House Hits:
Intro
Janet Jackson & Lynn Vandross – The Best Things
Bobby Brown – Two Can Play That Game
++++
Exclusive System – Get On Down
Was Not Was – Shake Your Head
Double You – Please Don't Go
Clubland – Set Me Free
Celine Dion – Just A Little Bit Of Love
Phil Kelsey – This Is The Way
Undercover – Never Let Her Slip Away
M-People – Moving On Up
Robin S. – Show Me Love
Megamedley Of Madonna:
Into The Groove 1999 A Present For The Paris Lover's Delight:
Faith Evans – Never Gonna Let You Go
Sinead O' Connor – Nothing Compares To You
Janet Jackson – Again
Annie Lenox – A Whiter Shade Of Pale
Phil Collins – A Groovy Kind Of Love
Madonna – Bad Girl
Chris De Burgh – Lady In Red
The Bonus Special Pack:
DJ Jurgen – Higher & Higher ???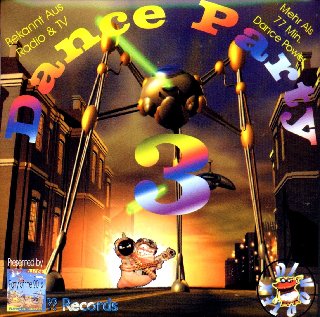 Dance Party 03
Dance Party:
Opening The Party Stars Here…
Zycro meets DJ Silencer – Check It Out
Jane – Free Tonight
Music Instructor – DJ's Rock Da House
Mark 'Oh vs. John Davies – Rebirth
Sequential One – All 4 Me
Kai Tracid – Destiny's Path
Music Instructor – DJ's Rock Da House
Patrick Victorio – Middle Of The Night
Wienna – Tell What To Do
DJ Darkzone – Des Teufel's Antwort
Balloon – Blow Job
Heartclub – Looking For You
Killer K- Turn It Up
Phats & Small – Tonite
Kiez Kids – I Found It
Medusa – Into My Life
Tank – Killerbeat
Rollercoaster – Keep The Frequency Clear
The Soca Boys – Follow The Leader
Morgana – A Sign
Wildside – Babe I Love Your Way
Vengaboys – 48 Hours
Bad Habit Boys – Weekend
DJ Cerla – Floorfilla Anthem III
Chaah – The Funkiness Of You
Junior Jack – My Feeling
Alex Konrad – R.U.F.F. Beat
Alex Force vs. Radiorama – Nothing Can Keep
2 Eivissa – Bad Girl
Breakdown
K2 – Horny Matterhorny
E-Nomine – E-Nomine (Ponitus Pilatus)
Giorgio Moroder vs. Jam & Spoon – The Chase
Paffendorf- Where Are You?
Akyra feat. Maria Rubia – Here Comes The Rain Again
Luna – Rain
Blank & Jones – The Nightfly
Starparty – I'm In Love
Vengaboys – Shalalalala
Rednex – The Way I Mate
Gigi D'Agostino – The Riddle
Modern Talking – China In Your Eyes
Birdy – Make My Day
Prezioso – Let Me Stay
Chloe – Material Girl
Amber – Sexual (Li Da Di)
Chicane feat. Bryan Adams – Don't Give Up House Party:
Intro
Jillie – Kiss The Rain
Tom Jones & Mousse T. – Sexbomb
Madison Avenue – Don't Call Me Baby
Marisa Turner – I Wanna Be Loved By You
Lucy Diamond – Dirty Love
PayDay vs. Simone Jay – Good Times
Whitelabel – Promo
Bob Marley vs. Funkstar DeLuxe – Rainbow Country
Tom Novy feat. Lima – Now Or Never
French Affair – My Heart Goes Boom
Bonustrack:
Delerium – Silence (Original Version)
DJ Visage – Der Totale Beat
Passion Fruit – Wonderland
Aquagen -3,2,1 Feiern
Vengaboys – 24/7 In My 911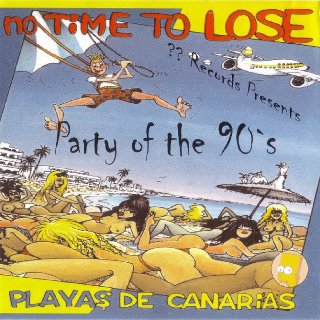 Party of 90s 01
Part I:
Intro
CJ Lewis – Sweets For My Sweets
KLF – 3 Am Eternal
Crystal Waters -100% Pure Love
Stephan Massimo – Anytime Anywhere
Cut 'N' Move – Give It Up
KLF – What Time Is Love
Mel & Kim – Respectable
KLF – Last Train To Trancentral
Twenty 4 Seven – I Can't Stand It
U96 – Das Boot
49ers – Touch Me
Reel 2 Real – I Like To Move It
Haddaway – What Is Love?
Freddie Mercury – Living On My Own
Technotronic – Get Up
Snap – Rhythm Is A Dancer
Technotronic – Pump Up The Jam
Sweetbox & Tempest – Booyah Here We Go
Frankie Goes To Hollywood – Relax (Remix)
Shaggy – Oh Carolina
D-Ream – Things Can Only Get Better
Captain Hollywood Project – More & More
DJ Bobo – Keep On Dancing
Me Star & The Real McCoy – Another Night
20 Fingers – Short Dick Man
20 Fingers – Lick It
Felix – It Will Make Me Crazy
Whigfield – Think Of You
Corona – Rhythm Of The Night
Shamen – Ebeneezer Goode
Klubbheads – Klubbhopping
2 Unlimited – The Magic Friend
Coro Feat.Taleesa – Because The Night
Porn Kings – Up To No Good
Felix – Don't You Want Me
En Rage – Run To You
Haddaway – Life
Dr. Alban – It's My Life
Simone Angel – Let This Feeling
Urban Cookie Collective – The Key The Secret
Tag Team – Whoomp There It Is
Kim Sanders – Show Me
Haddaway – Rock My Heart
Whigfield – Saturday Night
Celvin Rotane – Believe
Activate – Save Me
Doop – Doop
No Sukkaz – I234 All The Ladies On The Floor
Celvin Rotane – Push Me To The Limit
Intermission – Piece Of My Heart
Usura – Open Your Mind
Me Sar & The Real McCoy – Run Away
L.A. Style – James Brown Is Dead
Three-O-Matic – All I Want Is You
Alex Party – Wrap Me Up
Culture Beat – Mr. Vain
Fun Factory – Doh Wah Diddy
DJ Quicksilver – Boing
Maxx – Get-A-Way
Robert Miles – Children
Sash – Encore Une Fois
Playahitti – The Summer Is Magic
Masterboy – I Got To Give It Up
2 Brothers On The 4Th Floor – Dreams
La Bouche – Be My Lover
Dance 2 Trance – Power Of American Natives
Cappella – You Got To Let The Music
B.G. The Prince Of Rap – Colour Of My Dreams
Magic Affair – Give Me All Your Love
Magic Affair – Omen 3
Love Message – Love Message
Masterboy – Feel The Heat Of The Night
Activate -I Say What I Want
Mr. President – I'll Follow The Sun
DJ Bobo – Love Is All Around
DJ Bobo – Freedom
The Free – Lover On The Line
Intrance feat. D Sign – Te Quierro
Masterboy – Is This The Love
E-Rotic – Max Dont Have Sex with You Ex
2 Unlimited – No Limit
DJ Bobo – Let The Dream Come True
Pharao -I Show You Secrets
Darkness – In My Dreams
2 Unlimited – Let The Beat Control Your Body
Culture Beat – Anything
Loft – Its Raining Again
E-Rotic – Willy Use A Billy… Boy
E-Rotic – Fred Come To Bed
Mo-Do – Eins Zwei Polizei
Leila K- Open Sesame
Scatman – Scatman's World
Prodigy – Out Of Space
Fun Factory – Pain
Captain Jack – Captain Jack
E-Rotic – Sex On The Phone
Berbie – Right Type Of Meed
Captain Hollywood – Flying High
Three-O-Matic – Hand In Hand
Pharao – World Of Magic
Jens – Loops & Tings
Imperio – Nostra Culpa
Captain Hollywood – Find Another Way
Perplexer – Acid Folk
U96 – Club Bizarre
U96 – Love Religion
Mark 'Oh – Love Song
RMB – Experience
Music Instructor – Hymn
Dune – Million Miles from Home
Dune – Hand In Hand
Part 2:
KLF – Justified & Ancient
Boney M. – Mary's Boy Child
Madonna – Open Your Heart
Andy Borg – Adios Amor
Genesis – Land Of Confusion
Vanilla Ice – Ice Ice Baby
REM – Man On The Moon
Jürgen Von Der Lippe – Guten Morgen Liebe Sorgen
C.C. Catch – Heaven & Hell
Jennifer Rush – 25 Lovers
C.C. Catch – Soul Survivor
Stephan Remmier- Keine Sterne In Athen
Die Flippers – Mexiko
Klaus Lage – Steig Nicht Aus
Bangles – Manic Monday
REM – The Sidewinder Sleets Tonite
Tina Turner – Break Every Rule
Gottlieb Wendehals – Polonäse Blankenese
2 Unlimited – Get Ready For This
Spider Murphy Gang – Ich Schau Dich An
Sash – La Primavera
Koala – Indian Spirits
Aqua – Calling You
Part 3:
Corona – Rythm Of The Night
Wildchild – Renegade Master
Snap – Rythym Is A Dancer
David Hasselhoff – Looking For Freedom
Ottawan – Hands Up
Klubheads – Klubbhopping
Frankie Goes To Hollywood – Relax
B.G. The Prince Of Rap – Rap To The World
Atlantic Ocean – Waterfall
Groove Gangsters – Funky Beats
Koala – Australia
Depeche Mode – Question Of Time
B.A. feat. Moti Speacial – Cold Days Hot Nights
Jens Lissat – The Future
T.H. Express – Im On Your Side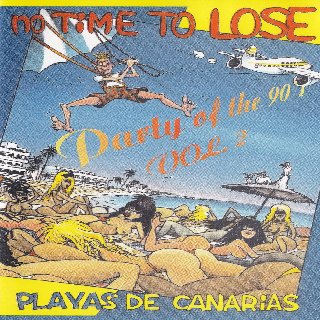 Party of the 90s 02
Part Section II:
Connels – 74 75
Spice Girls – 2 Become 1
Scorpions – Wind Of Change
No Doubt – Don't Speak
G's Incorporate – Stairway To Heaven
Kelly Family – An Angel
En Vogue – Don't Let Go
Scarlet – Independent! Love
Take That – Back For Good
Coolio – Gangsta's Paradise
Roxette – It Must Have Been Love
Inner Circle – Rock with You
Helge Schneider – Katzenklo
All For One – I Swear
Mr. Big – To Be with You
PJ & Duncan – Eternal Love
DJ Bobo – Love Is The Price
Red Hot Chili – Under The Bridge
TLC – Waterfalls
Inner Circle – Sweet (A La La La Long)
Salt 'N' Pepa – Whatta Man
Caught In The Act – Let This Love
Enigma – Return To Innocence
Dr. Dre – Keep There Heads
Ace Of Base – Wheel Of Fortune
East I7 – Deep
Crash Test Dummies – Mmm Mmm
MC Lyte – Cold Rock
Marcell Romanoff – I'd Love
Ace Of Base – All That She Wants
Shanice – I Love You're Smile
The Corrs – The Right Time
Selig – Ist Es Wichtig
Ace Of Base – Don't Turn Around
Enigma – Sadeness Part I
Dr. Alban – One Love
Jan Hammer – Crockets Theme
Ace Of Base – Happy Nation
Run DMC – Down with The King
Maxi Priest – Close To You
Ace Of Base – The Sign
Die Fantastischen Vier – Die Da?
Dieter Krebs – Ich Bin Der Martin… Ne
Snow – Informer
DNA feat. Suzanne Vega – Tom's Diner
Lucilectric – Mädchen
Fettes Brot – Jein
Naughty By Nature – Hip Hop
Fun Factory – Celebration
Mr. President – Coco Jamboo
DJ Jazzy – Boom
Loft – Long John Silver
C-Block – I'm So Strong Out
Fun Factory -I Wanna Be with You
Color Me Bad -I Wanna Sex You Up
Charles & Eddie – Would I Lie To You
Soul II Soul – Back To Life
Shinehead – Jamaican In N.Y.
Dr. Alban – Hello Afrika
The Beloved – Sweet Harmony
Bürger Lars Dietrich – Sexy Eis
Stefan Raab – Hier Kommt Die Maus
Kriss Kross – Jump
Phil Collins – Another Day In Paradise
Seal – Crazy
Roxette – Joyride
Snap – Ooops Up
Erasure – Always
Snap – Colour Of Love
Spn Doctors – Two Princes
Take That – Pray
Bart Simpson – Do The Bartmen
De La Soul – Ring Ring Ring
Take That – Why Can't Wake Up with You
Roxette – Fading Like The Flowers
David Hasselhoff- Do The Limbo Dance
K7 – Come Baby Come
Salt 'N' Pepa – Let's Talk About Sex
Will Smith – Men In Black
Dimples D. – Sucker DJ
Snap – The Power
Milli Vanilli – Keep On Running
Cinematic – La Le Lu
Loft – Summer Summer
Puff Daddy – I'll Be Missing You
Spice Girls – Wannabe
B.G. The Prince Of Rap – Power Of Rhythm
New Kids On The Block – You Got It
KLF – Justified & Ancient
Marky Mark – Gotta Believe
BG The Prince Of Rap – This Beat Is Hot
Die Fantastischen Vier – Saft
M/A/R/R/S – Pump Up The Volume
Sqeezer-Saturday Night
Backstreet Boys – We've Got It Going On
Londonbeat – I've Been Thinking About You
C&C Music Factory – Gonna Make You Sweet
Vanilla Ice – Ice Ice Baby
Us3 – Cantalloop
Rob & Raz – Got To Get
Chiq – Chiq Mystique
Mysterious Art – Das Omen
The Party Section III:
Eric Clapton – She's Waiting
Berlin – Take My Breath Away
Nik Kamen – Wouldn't It Be Good
Robbie Nevil – C'est La Vie
Wax – Bridge To Your Heart
Sandra – Maria Magdalena
Laura Branigan – Self Control
Simply Red – Right Thing
Jody Watley – Looking For A New Love
Diana Ross – Upside Down
Bill Medley & Jennifer Warnes – Time Of My Life
Scott McKenzie – San Francisco
Boney M. – Kalimba De Luna
Queen – Radio Gaga
Was Not Was – Walk The Dinosaur
C&C Music Factory – Keep It Comming
Michael Jackson – Bad
Level 42 – Lessons In Love
Eurythmics – Beethoven
Kylie Minogue -I Should Be So Lucky
A.T.B. Special:
ATB – 9 PM (Till I Come)
Miss Jane – It's A Fine Day (ATB Remix)
ATB – Don't Stop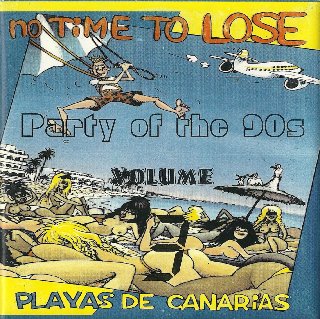 Party of the 90s 03
C&C Music Factory – Everybody Dance Now
Kraftwerk – Musique Nonstop
Mel & Kim – Showing Out
B.G. The Prince Of Rap – What'Cha Gonna Do Is Dance
M/A/R/R/S – Pump Up The Volume
Wildchild – Renegade Master
Red 5 – Da Bass
666 – Amok
Army Of Lovers – Crucified
Technotronic – This Beat Is Technotronic
Technotronic – Get Up
Technotronic – Pump Up The Jam
Technotronic – Get Up
Technotronic – This Beat Is Technotronic (Remix)
Technotronic – Pump Up The Jam (Remix)
LDC – Die Schwarze Zone
Booyah – Here We Go
Wildchild – Renegade Master
Wamdue Project – King Of My Castle
Black & White Brothers – Put Your Hands Up
Wamdue Project – King Of My Castle
Zig & Zag – Them Girls, Them Girls
The Shamen – Forever People
Ouadrophonia – Ouadrophonia
Salt 'N' Pepa – Push It
Novy vs. Eniac – Superstar
Candy Girls – Let The Love Go On
Staxx – Joy
Whigfield – No Tears To Cry
Tag Team – Whoomp! There It Is
Right Said Fred – Living On A Dream
Porn Kings – Up To No Good
No Sukkaz – 1, 2, 3, 4, All The Ladies On The Floor
Aqua – Barbie Girl
Daze – Together & Forever
Garcia – Vamonos
Loona – Mamboleo
Klubbheads – Klubbhopping
Say feat. Pete Moore – Music Takes You Higher
Technotronic – Rockin' Over The Beat '99
B.A.R. feat. Roxy – Come Together
Members Of Mayday – Sonic Empire
Yves Deruyter- Calling Earth
Rednex – Cotton Eye Joe
Toss & Turn – Bang Bang
Rednex – Old Pop In An Oak
Baby Bitch – Rock It
Rednex – Cotton Eye Joe
Culture Beat – Mr. Vain
Baby Bitch – Rock It
Rednex – Old Pop In An Oak
Culture Beat – Crying In The Rain
Miss Peppermint – Welcome To Tomorrow
Red 5 – Da Beat Goes
Sash – Ecuador
Bomfunk MC's – Uprockin' Beats
Miss Jane – It's A Fine Day
Boys On 33 – Slam The Jam
Eiffel 65 – Blue
Paralyzer- The Movin' Generation
DJ Quicksilver – Escape To Paradise
Ice MC feat. Alexia – Think About The Way
Bellini – Samba De Janeiro
Da Klubbkings – It's Time To Get Funky
Corona – Rhyhtm Of The Night (Remix)
Groove Gangsters – Make You Yeah
Kadoc – The Nighttrain
2 Unlimited – Twilight Zone
DJ Quicksilver – Bingo Bongo
DJ Quicksilver – Boing
Celvin Rotane -I Believe
Winx – Don't Laugh
Whigfield – Saturday Night
Corona – Rhyhtm Of The Night (Remix)
Corona – Baby Baby
Corona – Rhyhtm Of The Night (Remix)
Corona – Try Me Out
Corona – I Don't Wanna Be A Star
Shahin & Simon – The Rebel
Playahitty – The Summer Is Magic
Fun Factory – Doh Wah Diddy
Sequential One – My Love Is Hot
Dragana – Up & Down
Capella – U Got 2 Let The Music
Cartoons – Doo Dah
Cut 'N' Move – I'm Alive
Triggy – Ring A Ling
U.S.U.R.A. – Open Your Mind
Pharao – Temple Of Love
Captain Hollywood – Love & Pain
U.S.U.R.A. – Open Your Mind
Ice MC feat. Alexia – It's A Rainy Day
Klubbheads – Kickin' Hard
Music Instructor – Get Ready
Daze – Superhero
Ice MC feat. Alexia – It's A Rainy Day
Klubbheads – Kickin' Hard
Music Instructor – Get Freaky
Olive – You're Not Alone
SQ-I – Can You Feel
Two Cowboys – Everybody Gonfi-Gon
Paffendorf- Smile
B.A. feat. Moti Speciao – Cold Days, Hot Nights
Ruff Kutz – The Chemist
Mr. President – Up 'N' Away
Me & My – Baby Boy
J.K. – My Radio
Striking Man – Da Lower You Go
Me & My – Dub-I-Dub
Red 5 – Lift Me Up
Alex Party – Wrap Me Up
Hit 'N' Hide – Space Invaders
Say feat. Pete Moore – Winner Of The Game
DJ Space C – We Don't Talk Anymore
Da Klubbkings -I Can't Stop
Activate – Inside & Outside
Da Klubbkings -I Can't Stop
Leila K. – Electric
Porn Kings – Amour
Sequential One -I Wanna Make You
Swing feat. Dr. Alban – Sweet Dreams
Taleesa – I Found Love
DJ Schwede – One 4 The Trouble
DJ Tomcraft – Pumk Da Funk
Trey D. – Higher & Higher
K2 – Der Berg Ruft
2 Unlimited – Get Ready For This
Face The Bass – Dance 2 The House
DJ Phantasma – Welcome To The Club
Culture Beat – Crying In The Rain
Alexia – The Summer Is Crazy
Splash – One More Dream
U.S.U.R.A. – Sweat
U96 – Seven Wonders
Future City – Only Love
Groove Gangsters – Funky Beats
Blizzard – It's Only Love
Groove Gangsters – Make You Yeah
Gitana – Talking 'Bout A Revolution
Sequential One – Get Down
Klubbheads – Discohopping
Imperio – Veni Vidi Vci
Culture Beat – Rocket On The Moon
First Base – Love Is Paradise
Garfield – Cool Cat
Captain Jack – Captain Jack
2 Fabiola – Lift U Up
Mo-Do – Eins, Zwei, Polizei
E-Rotic – Fritz Love My Tits
Mr. President – I Give You My Heart
2 Fabiola – Lift U Up
Cosmix feat. Ernie – Mah Na Mah Na Ba Dee Bee Dee Bee
Magic Affair – The Rhyhtm Makes You Wanna Dance
Imperio – Quo Vadis
Magic Affait – The Rhyhtm Makes You Wanna Dance
Tic Tac Toe – Ich Find Dich Schweisse
Horny Hombres – When I Go To Spain
Captain Jack – Little Boy
Twenty Four Seven – We Are The World
Sir Prize – Lullaby Of Love
Captain Jack – Drill Instructor
Odyssey – Everybody Move
U96 – Heaven
T.H. Express – I'm On Your Side
2 Unlimited – Jump For Joy
Music Instructor – Dance
U Me 2 – Time After Time
Perplexer – Da Capo
Moratto – Radar System
Universe – Everybody Is A Star
Neonrave -I Won't Let You Down
Jam & Spoon's Hands On Yello – You Gotta Say Yes
Moby – Feeling So Real
Megababe – It's Partytime
Catchy Tune – Generation Of Love
J.U.S.T. – Lovely Summerday
Espuma – Espuma (Remix)
Apollo 303 – Barbarella Calling
Universe – Everybody Is A Star
DJ Paul Elstak – Luv U More
2 Brothers On The 4th Floor – Come Take My Hand
Spoo-Key – Run Away (Raving Wonderland)
T-Ma A.K.A. Falco – Mutter, Der Mann Mit Dem Koks Ist Da
Scooter – Let Me Be Your Valentine
R.M.B. – Passport To Heaven
Shahin & Simon – Eternity
Blumchen – Herz An Herz
Rednex – Wild & Free
Bonus Track Special Remix Run DMC meets:
Skee-Lo -I Wish Snow – Informer
Pras Michael feat. ODB – Ghetto Superstar
Run DMC – Down with The King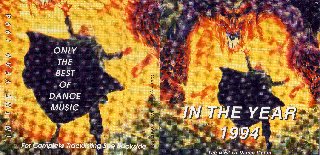 00 Records – In The Year 1994
Intro
MC Sar & The Real MC Coy – Runaway
Amadin – You Make Me Feel Alright
Fun Fun – I'm Needin' You
Playahitty – The Summer Is Magic
Venus & Marc – Summertime
Jam & Spoon – Find Me
Cappella – Move It Up
Rednex – Cotton Eye Joe
Reel 2 Real – Can You Feel It
Outhere Brothers – Don 't Stop
2 Unlimited – No One
Two Raff – Don 't Stop The Music
Le Click – Tonight Is The Night
Savage – Don't You Want Me
La Bouche – Sweet Dreams
Heartattack – Get Me Going
Black & White – Do You Know
Ramirez – Bomba
Two Cowboys – Everybody Gonfi-Gon
Corona – The Rhythm Of The Night
Mr. President – Up 'N' Away
Ramirez – Bomba
Comico Base – Chico's Dream
Two Brothers On The 4th Floor – Dreams (Will Come Alive)
General Base – Base Of Love III
Corona – The Rhythm Of The Night
MAXX – No More (I Can 't Stand It)
Einstein Dr. DL – Automatic Sex
Magic Affair – In The Middle Of The Night
E-Rotic – Max Don't Have Sex With Your Ex
K2 – Der Berg Ruff
Housecream – Lonely Mind
The Grid – Swamp Thing
Two Sheriffs – Two Cowboy (Remix)
Masterboy – Feel The Heat Of The Night
Twenty 4 Seven – Leave Them Alone
Masterboy – Is This The Love
Native Vision – Easy Life
X-Pression – Come On
Samira – When I Look Into Your Eyes
Pharao – There Is A Star
3-O-Matic – Success
Comic – I Surrender To Your Love
God's Groove – Into The Blue
DJ Bobo – Let The Dream Come True
Bass Bumpers – Good Fun
MAXX – You Can Get It
Ophelia – Hand In Hand
Clubfish – Nimm'n
Snap! – Welcome To Tomorrow
B.G. The Prince Of Rap – The Colour Of My Dreams
Ice MC – Think About The Way
Sydney Fresh – Feel The Emotion
Beat System – Dance Romance
Fun Factory – Close To You
Ice MC – It's A Rainy Day
Outhere Brothers – Pass The Toilet Paper
B.G. The Prince Of Rap – Rock A Bit
Zoo Inc. – Lay Down
S.A.Y. – Music Takes You Higher
Dr. Alban – Let The Beat Go On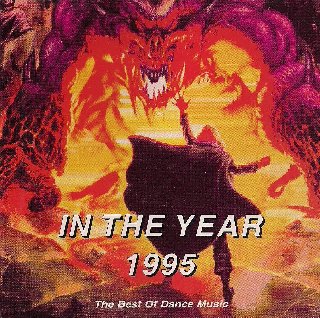 Intro
Barry White – Come On
Grandmaster Flash – The Message '95
DJ Bobo – There Is A Party
MN8 – Happy
La Bouche – Failin' In Love
TLC – Creep
Real McCoy – Love & Devotion
Fun Factory – Celebration
Fun Factory – I Wanna Be With U
T.A. – A Little Bit Of Lovin
MN8 – If You Only Let Me In
Ace Of Base – Lucky Love
MN8 – I've Got A Little Something 4 U
Terry Simon – I Want 2 Know What Love Is
Randy Crawford – Forget Me Nots
Heavy D & The Boyz – This Is Your Night
Rappin' 4-Tay – I'll Be Atound
Stefan Raab – Ein Bett Im Kornfeld
Jeremy Jackson – U Can Run
N-Trance – Stayin' A Live
P J & Duncan Aka – If I Give You My Number
Montell Jordan – This Is How We Do It
Blacknuss / J. Brown – It Should Have Been U
Sut Up & Dance – Save It Till The Mourning After
Real McCoy – Come & Get Your Love
Simply Red – Fairground
Sweetbox – Booyah Here We Go
Bobby Brown – My Pregogative '95
B-Zet – Everlasting Pictures
Die Schlümpfe – Schlumpfen
Duke – So In Love With U
Urban Cookie Collective – Rest Of My Love
The Buckedheads – The Bomb
Michael Jackson – You Are Not Alone
Langemann Bully – Cord Hosen
La Bouche – Forget Me Nots
Real McCoy – Operator
Mark 'Oh – I Can't Get No
Nightcrawlers – Push The Feeling On '95
Coroma – Try Me Out
Clock – Whoomp There It Is
Clock – Everybody
Tequilla – With A Boy Like You
Blue System – Laila
Mr. Jack – House Is A House
Tom Wilson – Techno Cat
Scatman John – Hey U
Sin With Sebatian – Shut Up
Scatman John – Scatman
Tine 2 Unite – Pririty
20-4-7 – Kee On Tryin
General Base – I See You
Marky Mark – No Mercy
Mr. President – I'll Follow The Sun
Masterboy – Anybody
Mr. President – Gonna Get Along
Dolls United – Eine Insel Mit 2 Bergen
Act Of Fear – Care
Perplexer – Love Is In The Air
Cpt Lollipop Project – Leck Mich
Mainzeimännchen – Mainzeimännchen Song
Zone – MC Donalds
RMB – Experience
Beagle Music Ltd. – Ice The Sunshine '95
Lownoise/Mental Theo – Stars
Interactive – Living Without Your Love
Space Baby – Space Baby
X-Ander – Achtung… Tanzen
Marusha – Deep
Jam & Spoon – Hands On Yellow/Great Mission
Music Instructor – Hymm
Das Modul – Computerliebe
Das Modul – Kleine Maus
Gompie – Who The Fuck Is Alice
Interactive – 4 Ever Young
U96 – Love Religion
Deep Star – Somewere Outthere
Dune – Hardcore Vibes
Cabballero – Dancing With Tears In My Eyes
Scooter – Endless Summer
Loft – Don't Stop Me Now
Intermission – Planet Love
Starwash – Disco Fans
Tanzdiebe – Fred Vom Jupiter
Robotnico II – Backtired (Remix)
Interactive – Tell Me When
Hardseqener – Sound Transformation
Komakino – Outface
Scooter – Back In The U.K.
Rednex – Wild 'N' Free
Technohead – I Wanna Be A Hippy
Mark 'Oh – Droste Hörst Du Mich?
Outro – …1996 We Will Return…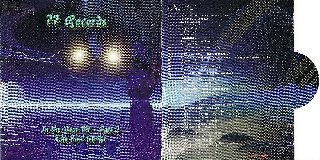 Intro Incl. Samples From:
Dr. Motte & Westbam Mauro Picotto Phats & Small Lexy & K. Paul Gigi D'Agostino Avant Garde Phenomenia
Jason Nevins vs. Cypress Hill
Bomfunk MC's
Eiffel 65 – Move Your Body
Chicane – Saltwater
Lexy & K. Paul – The Greatest DJ
Lovestern Galaktika Project – Lovestern Galaktika '99
Inferno DJ's – Why Don't You
ATB – Killer
Paul Van Dyk – Another Way
Schiller – Liebesschmerz
Poco Loco Gang – Tropical Paradise
Aquagen – Ihr Seid So Leise!
Watergate – Heart Of Asia
Cosmic Gate – The Drums
Tillmann Uhrmacher feat. Peter Ries – Bassfly
Cosmic Gate – Mental Atmosphere
Hypertrophy – Pullover
Alice Deejay – Back In My Life
DJ Bobo – Together (SM Trax Remix)
Beam vs. Cyrus & The Joker – Launch In Progress
Mythos & DJ Cosmo – Unchained Melody
Poco Loco Gang – Poco Loco
Poco Loco Gang – Let's Go To The Party
Triple S. – Fly with Me (21st Century)
Central Seven – Missing
Central Seven – Te Quiero
Sunbeam – Outside World
Blaulicht 112 – Geht Los!
DJ Tekkia – Reanimation
RPS – The Unforgiven (Shah Remix)
Mellow Trax – Outa Space
Laura – Immer Wieder
Britney Spears – Born To Make You Happy
Missy Elliott – All In My Grill
Nana – I Wanna Fly
Everlast – What It's Like
Oli P. – So Bist Du
Lou Bega – Mambo No. 5
Lou Bega -1 Got A Girl
Christina Aguilera – Genie In A Bottle
Purple Schulz & Kami – Sehnsucht '99
N-Tune – Everybody
Die Fantastischen Vier – MfG
Tarkan – Sikidia
Jennifer Lopez – If You Had My Love
Britney Spears – Sometimes
In Mood feat. Juliette – The Last Unicorn
2-4-Family – Take Me Home
Backstreet Boys -1 Want It That Way
Tomekk vs. Grandmaster Flash -123 Rhymes Galore
Sixpence None The Richer – Kiss Me
Britney Spears – You Drive Me Crazy
Vengaboys – We're Going To Ibiza
Fishing For Compliments – Teenager In Love
Samples from Derek B.
Jessica – No Will I Know
Geri Halliwell – Mi Chico Latino
Judith – We're Gonna Stay Together
Will Smith – Wild Wild West
Backstreet Boys – Larger Than Life
Bloodhound Gang – The Bad Touch
Masterboy – Porque Te Vas
Andru Donalds – All Out Of Love
Wamdue Project – King Of My Castle
Basic Sample from Biss Miss & The House Crew
A-Teens – Super Trouper
The Real McCoy – It's On You
Paul Johnson – Get Get Down
Ann Lee – Voices
Yamboo – Fiesta De La Noche
Kim Lukas – All I Really Want
Eiffel 65 – Blue
Destiny's Child – Bills Bills Bills
Jason Nevine vs. Cypress Hill – Insane In The Brain
Passion Fruit – The Rigga-Ding-Dong Song
Miranda – Vamos A La Playa
Ann Lee – 2 Times
Loona – Mamboleo
Shanks & Biggfoot – Sweet Like Chocolate
Presioso feat. Marvin – Tell Me Why
Gigi D Agostino – Bla Bla Bla
Bob Marly vs. Funkstar De Luxe – Sun Is Shining
Avant Garde – Get Down
Loona – Oye Oye
Kikki & The Doctor – Papaya Coconut
Captain Jack & Gipsy Kings – Get Up
Mauro Picotto – Lizard
Rollergirl – Dear Jessie
2 Eivissa -1 Wanna Be Your Toy
Rollergirl – Luv U More
Blue Nature & Natalie – Return To Paradise
Vengaboys – Kiss
Toy Box – The Sailor Song
Toy Box – Best Friend
Scooter – Fuck The Millennium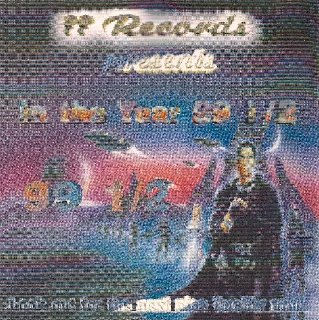 Music Instructor – Electric City
M/A/R/R/S – Pump Up The Volume
Wildchild – Renegade Master
Novy vs. Eniac – Superstar
Fatboy Slim – Right Here, Right Now
Mr. Oizo – Flat Beat
Westbam – Beatbox Rocker
Armand Van Helden – You Don't Know Me
Groove Gangsters – Rock Da Party
Bomfunk MC's – Uprockin' Beats
Greece 2000 – Three Drives On A Vinyl
Members Of Mayday – Soundtropolis
ATB – Don't Stop
Dial M For Moguai – Beatbox
Mellow Trax – Phuture Vibes
Mellow Trax – Mystery In Space
DJ Tomcraft – The Mission
Adrima – Living On A Fantasy
Candy Beat – Saxy '99 (ATB Remix)
Green Court – Moonlight
Harem Doctors – Outer Limits
Arome – Talk 2 Me
ZE Express – I've Got To Run (Groove Gangsters Remix)
DJ Jo – Relax
Pulsedriver IV – Kiss That Sound
Arrakis – The Spice
Schiller – Das Glockenspiel
Mythos 'N' DJ Cosmo – Heart Of The Ocean
Blue Nature – A Life So Changed
The Dukes – I Need Your Love
Kai Tracid – Liquid Skies
SSL 9000 – The Arrival
S'Attack – In My House
Warmduscher – Auf Die Fresse
Talla vs. Taucher – Nighshift
Kay Cee – Sunshine
KK Project – Set You Free
SQ1 – Can You Feel
Vengaboys – Boom, Boom, Boom
Niels Van Gogh – Pulverturm
Sash – Colour The World
Paul Van Dyk – For An Angel
Silent Breed – Sync In
Mellow Trax – Mystery In Space
Watergate – Maid Of Orleans
Children Of Love – Forgotten Child
Anastasia – Anastasia
DJ Sammy feat. Carisma – In 2 Eternity
Blank & Jones – Cream
Mike Koglin – Enjoy The Silence (John B. Norman Remix)
Alice Deejay – Better Off Alone
DJ 2 LS – Too Late
The Offspring – Pretty Fly (For A White Guy)
Blondie – Maria
Blümchen – Heut Ist Mein Tag
Touch & Go – Whould You…?
Lenny Kravitz – Fly Away
Roxette – I Wish I Could Fly…
Xavier Naidoo – Sie Sieht Mich Nicht…
JayZ – Hard Knock Life
Cappuccino – Regenbogen
Faithless – Bring My Family Back
Emilia – Big Big World
Lou Bega – Mambo No. 5
Tarkan – Simarik
Q-Connection – Java
Oli P. – I Wish
Lamar – Shine
Britney Spears – …Baby One More Time
Tarkan – Simarik
2-4 Family – Leen On Me
Bananafishbones – Come To Sin
Basis – Ich Will Euer Leben Nicht
Liquido – Narcolic
Spike – Respekt
Spike – It Takes Two
Will Smith – Miami
Sample Bombardement With:
Aquagen Avancada Der Falke DJ Disco The Lawyer Floorfilla SQ-1
Axel Konrad Der Verfall
Ibiza United vs. KK Project Mark 'Oh pres. Daisy Dee Paffendorf Klubbheads MC MikerG
Aquagen – Warum Seid Ihr So Leise
Floorfilla – Anthem #2
Rank 1 – Airwave
Axel Konrad – Heart Beat
DJ Tandu pres. Ayla – Brainchild (Ayla Remix)
Candy Girls – Bom Da De
COP Project – Pornostar
Axel Konrad – Ruff
Beat Agnelli & Nelson – Everyday
Mark 'Oh pres. Daisy Dee – Love Is The Answer (Beam & Yanou Remix)
Kosmonova – Dance Avec Moi
Alice Deejay & Rozalia – Better Be Free
DJ Mind-X – Nightingale (DJ Tandu Remix)
Trance-Genie – Around Your Space (DJ Scot Project Remix)
Paul Van Dyk – Tell Me Why / The Riddle (Club Mix)
Paul Van Dyk – Tell Me Why / The Riddle (PVD Mix)
Liquid Love – Sweet Harmony (Blank & Jones Remix)
Hurley & Todd – Sunstorm E-Cyas – Are U Real
Robotnico – Answer Mother Earth (Time & Space Remix)
Paffendorf – Where Are You?
Hypetraxx – The Darkside
Kai Tracid – Destiny's Path (Tandu Remix)
Dutch Force – Deadline
FMF Greg / Frank Bizarre – Ballede Pour Elise 2000
U96 – Das Boot 2001 (Avancada Remix)
DJ ELB – Relieve My Pain
CRW -1 Feel Love (DJ Jam X & De Leon Remix)
Aquagen – Partyalarm
Zombie Nation – Kernkraft 400
Martin Eyerer- Eurphoria
Des Mitchell – Welcome To The Dance
Mark 'Oh pres. Daisy Dee – Love Is The Answer (Aquagen Remix)
DJ Jam X – Keep It That Way (Pulsedriver Remix)
Hennes & Cold – The Second Trip
Shane – C'est Musique (Armin Van Buuren Remix)
Lunatic Asylum – Cabat Lac Terra – After Dark
Binary Finary – 2000 (Jam X & Dumonde Remix)
Sunbeam – Wake Up
Kai Tracid – Tiefenrausch / The Deep Blue
Slow / Dancefloor Section:
Kraftwerk – Expo 2000 Classic Sample from Derek B.
Classic Sample from Skee-Lo
Highland – Se Tu Vuoi
Highland – Bella Stella
Celine Dion – That's The Way It Is
Britney Spears – Ooops… I Did It Again
Deichkind feat. Nina – Bon Voyage
Moby – Why Does My Heart Feel So Bad
Ace Of Base – Hello Hello
Enrique Iglesias – The Rhythm Divine
Vengaboys – Uncle John from Jamaica
Mirah – Gotto Go Home
Classic Sample from Bart Simpson
Vengaboys – Sha La La La La
Classic Sample from Tag Team
Big Brother – Die Bewohner / Big Brother 1st OK
Gigi D'Agostino – The Riddle
Classic Sample from Wildchild
Whigfield – Doo Whop
French Affair – My Heart Goes Boom
Mabel – Disco Disco
555 – Devil
A-Teens – Gimme Gimme Gimme
Prezioso feat. Marvin – Let Me Stay
Mabel – Disco Disco
Floorfilla – Anthem #2
Morgana – A Sign
The Laywer -1 Wanna Mmmm
Loona – Latino Lover
Members Of Mayday – Datapop
Anton feat. DJ Ötzi – Anton Aus Tirol
Anton feat. DJ Ötzi – Gemma Bier Trinken
Jhava – Lady Don't Cry
DJ Disco – Reach 2 The Top
Alice Deejay – Will I Ever
Lock 'N' Load – Blow Your Mind
Wildside – Baby I Love Your Way
Klubbheads – Turn Up The Bass
Solid Base – This Is How We Do It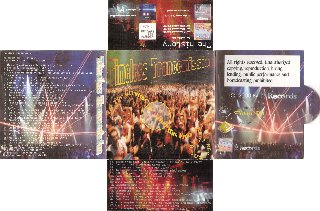 Nutron Intelligence – Incredable High
Spacebaby – Spacebaby
Lunatic Asylum – The Meltdown Velvet Vibe
Jam & Spoon – You Gotta Say Yes To Another Excess
Alien Factory – Get The Future Started
Scooter – Stuttgart
Scooter – The First Time
The Alternative Creators – Sound Creation
Legend B. – Lost In Love
Manitou In Africa – Manitou In Africa
White Label – Unity
Jens Mahlstedt – Loops & Things
Sunbeam – Arms Of Heaven
Jens Lissat – The Future
Mega Lo'Mania – The Finest
World Inside The Music feat. DJ Panda – Dreaming Of Fantasy
Energy 52 – Cafe Del Mar (Porte De Bagnolet Mix)
World Inside The Music feat. DJ Panda – It's A Dream
Non Eric – Piranhas
The Montini Experience III – Rock Your Body
Blue Alphabet – Cybertrance
Skydivers – High Pressure
Roughage 9 – Scanned State
Casseopaya – Overdose
Sequential One – Dreams
B.B.E. – Flash
Interactive – Point Of No Return
Paul Van Dyk – For An Angel
Tandu – Velvet
Solid Sleep – Cosmic Orgasm
Hearts Of Space – with A Medium Into Trance
Culture Beat – Serenity
M.R. – To France
Ventura – Birds
Contains Samples from Striking Man
Space Frog feat. The Grim Reaper – Follow Me
Carlos – The Silmarilla
Minimalism – For My Love
Tank – Welcome To The Pleasuredome
C.M. – Dream Universe
Push – Universal Nation
Split – Hey DJ
Contains Samples from Red 5
Launching Site – No Way Out
Contains Samples from Klubbheads & Pulsar
Lighthouse – The Move
Energy 52 – Cafe Del Mar (Three 'N' One Remix)
Influence – We Are Crazy
Faithless – Insomnia (DJ Quicksilver Remix)
Contains Samples from Da Hool, The House Crew & Miss Peppermint
L.A. Style – James Brown Is Dead
Contains Samples from Miss Peppermint & Triple S
PW: mixandremix